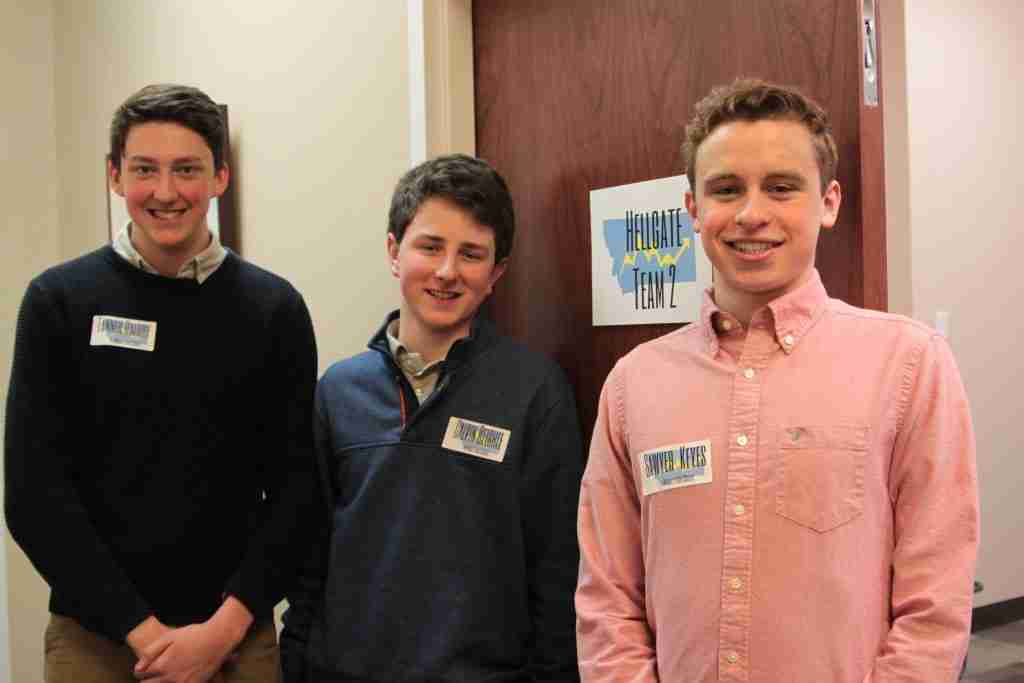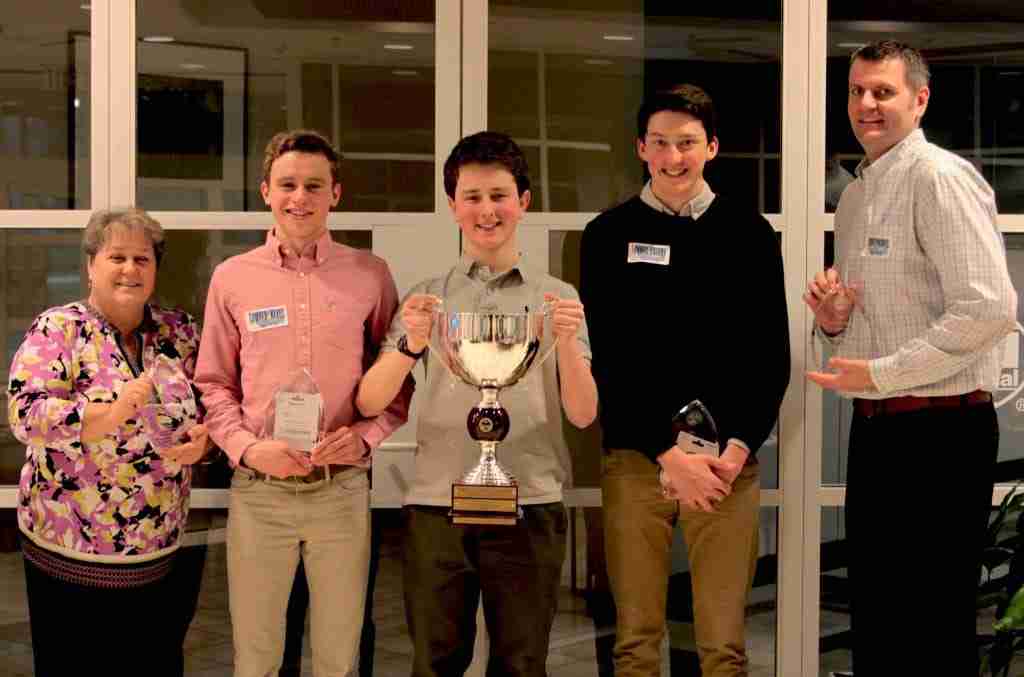 The Montana Personal Finance Challenge is comprised of two parts: the preliminary online competition and the in-person state competition. Teams of 3-4 students will compete individually and as a team. Each team member is given a unique access code to compete in the preliminary online competition while being monitored by a teacher.
In 2018 "Hellgate Team 2" take first place and are going to nationals in May. The students on the team are Calvin Beighle, Sawyer Keyes, and Tanner Baldry and their teachers are Steven Klimkiewicz and Beth Hughet.
Each participant in the online competition has 35 minutes to answer 30 questions, and once begun, must be completed within a three-hour window. The questions are designed to test students' knowledge in 10 areas of personal finance: thinking economically, earning income, paying taxes, budgeting, saving, financial planning, investing, borrowing, banking and financial institutions, and insuring.
Each team's score will be determined by combining the scores of the three highest-scoring individuals in each category. The seven highest-scoring teams will be invited to compete at the state competition in Helena.
The state competition includes a team challenge wherein teams have 90 minutes to develop recommendations for a fictional family's financial situation. Teams will present their recommendations to panel of judges.
Awards are earned on an individual and team basis. Trophies are awarded to the three highest-scoring teams. Additionally, individual winners are awarded cash prizes.
Where The Online Challenge will determine the top 7 teams to come to Helena, at the Federal Reserve Bank, to compete in the Montana Personal Finance Challenge.
Who All high school students are eligible. Teachers may enter multiple teams. There is no registration cost to teach­ers or students to participate in the Challenge. The Montana Council on Economic Education (MCEE) will cover the travel costs for state finalists.
Why Provide students interested in personal finance the opportunity to gain more knowledge and showcase their skills in a fun and competitive manner.
Register your teams by going to financechallenge.unl.edu. 

The Online Challenge will be held spring 2019, with the State Challenge April 2019, in Helena. The National Challenge will be held in May, in Lincoln, Nebraska.
Resources Available for Practice:
Council for Economic Education – www.financechallenge.unl.edu
–Rapid-fire question practice
–Case Study scenarios
–Sample quiz questions
Minnesota Council On Economic Education – www.mcee.umn.edu
–Sample Case studies
EconEd Link – www.econedlink.org
–Personal finance lessons
Federal Reserve Education.org – www.federalreserveeducation.org
–Lesson plans
–Videos
Jump$tart Coalition – www.jumpstartcoalition.com
–Basic management and personal finance materials
Montana Family Finance – www.familyfinance.montana.edu.index.php
-College curriculum and other training
It All Adds Up – www.italladdsup.org
–Online games and simulations
National Endowment for Financial Education Bureau– nefe.org
–Teacher resource section
For questions, please contact Rhonda Krieger at the Helena Branch of the Federal Reserve Bank of Minneapolis at rhonda.krieger@mpls.frb.org or by phone at 406.447.3871.